Sleep Apnea Death

Dying from Sleep Apnea: Causes, Risk Factors, Clinical Studies, and Real Stories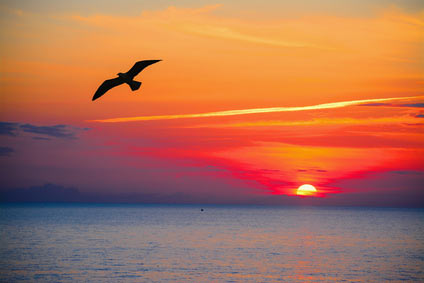 People with sleep apnea die in their sleep mostly due to severe changes in their cardiovascular system, changes that occur after a long period of sleeping without an effective treatment.
Furthermore, scientists observed that most deaths from sleep apnea occurs during the night as compared with daytime.
In this page you'll discover:

when and how sleep apnea death may happen,
clinical studies and statistics that prove sleep apnea mortality,
risk factors that should be avoided by apnea patients,
personalities affected and real life stories of people who died from sleep apnea.
How Likely It Is To Die From Sleep Apnea?

Researchers demonstrated that untreated severe sleep apnea (AHI > 20) was associated with high mortality rates.
Accordind to their study patietns with sleep apnea are 3 times more likely to suffer a stroke, heart failure or die, compared to people without sleep apnea but with similar health condition.
Worrying Signs Where You Need to Act Quickly

Mild and moderate sleep apnea causes changes in your body that trigger a signal for an immediate action. These changes are:
excessive daytime sleepiness,
unrefreshing sleep,
morning headache,
depression,
frequent trips to the bathroom,
memory problems,
acid reflux.
For more on health changes, see sleep apnea side effects.
Left untreated, apnea syndrome causes permanent damages to your body that you might not notice. Some of these damages (in red color) are also the main causes of sleep apnea death:
hypertension,
type 2 diabetes,

stroke

,

coronary artery disease

,

cardiac arrhythmia

,

heart failure

.
For more on severe health problems, see severe sleep apnea.
Common Risk Factors for Sleep Apnea Death

1. Cardiovascular Risks

From the stories of people who have died from sleep apnea, you will discover that heart problem was the main cause of death.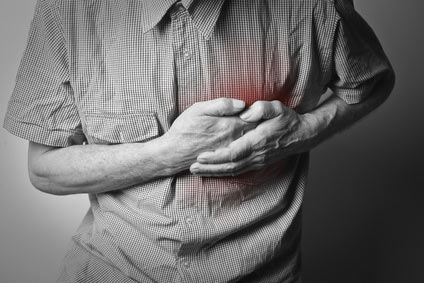 The following health issues affects most of the patients with severe untreated or poorly treated sleep apnea:
cardiac ischemia,
congestive heart failure,
heart failure,
coronary artery disease,
pulmonary hypertension.
In a Multi Ethnic Study of Atherosclerosis, 208 patients were diagnosed with Obstructive apnea and 1452 were only snorers. After almost 7 years, the results were staggering: 189 deaths occured.
95% from these deaths were from cardiovascular problems; howevere there were cases of stroke deaths, resuscitation from cardiac arrest and angina. Compared to snorers, over 90% of deaths were associated to the group of patients with OSA.
2. Obstructive Apnea and Stroke

Stroke is the second world leading cause of death, and is also the next major factor in sleep apnea death. In a major clinical study 697 patients with OSA were tested for a 3 year period in Yale Center for Sleep Medicine.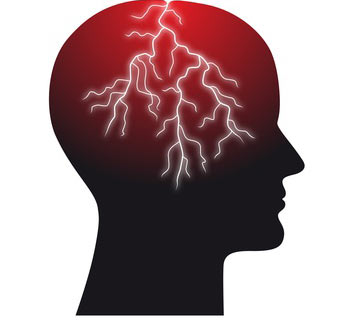 At the end of the study, the results showed 22 reported strokes and 50 deaths in the group with obstructive apnea. However, during these 3 years of testing, many of the patients received effective treatment (CPAP, weight loss and surgery), otherwise the number of strokes could be higher.
Health Problems Can Disappear with CPAP
Many years ago, people with sleep apnea had a choice between loud snoring, excessive drowsiness, tracheostomy and death. In our days, CPAP is not only a life saver, but it can also reduce your health problems, including heart issues, to minimum. Read the study here.
3. Car Accidents in People with Sleep Apnea

You don't need to have severe OSA to be at risk of dying. People with moderate and even mild cases fall asleep while driving.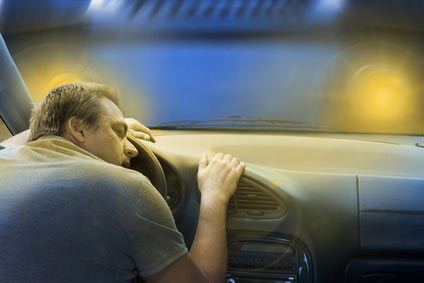 According to this study apnea patients have 2 to 3 times increased risk of motor vehicle crash.
If you have sleep apnea, you must stop driving immediately, until the condition is effectively treated. You could face criminal charges if you are involved in a road traffic accident, or you could lose your life.
CPAP and Drivers
Did you know that CPAP reduces the risk of having car accidents in drivers with sleep apnea? Read the study here.
For more info on car accidents from sleep apnea, see alternative cures for sleep apnea.
4. Sudden Infant Death Syndrome (SIDS)

Can a Child Die from Sleep Apnea?

Children experience similar sleeping problems in adults, including sleep apnea, insomnia, and narcolepsy, but their clinical presentation of the condition may differ.
Regarding sleep disorders in infants, many parents wonder if SIDS is caused by sleep apnea. A clinical study showed that obstructive apnea may appear in infants with a family history of ALTE (apparent life-threatening events), sleep apnea and SIDS.
Although sleep apnea can be a leading cause for SIDS, even for no apparent reason healthy babies can stop breathing in sleep.
SIDS is not something that can be detected and prevented ahead of time. It can strike any infant, anywhere, without warning.
Scientists couldn't discover what is the exact cause of sudden death in infants. However, they found several risk factors for SIDS, including:
sleeping in the prone position,
maternal smoking during pregnancy,
excessive heating,
premature birth,
low birth weight.
Who Died from Sleep Apnea?

For people with apnea syndrome, is always reassuring to find people who have accomplished great things even though they died from sleep apnea. Some of these famous people are:
John Candy - known to be substantially overweight,
Harris Glenn Milstead (also known as Divine) - also obese,
Jerry Garcia - known to have weight problems with diabetes,
Israel Kamakawiwo'ole - with 750 pounds (such a beautiful voice...),
Joseph Merrick,
Audrey Santo,
William Howard Taft - with over 300 pounds (yes, the president!),
Reggie White.
To read stories of people who died from sleep apnea, or if you have a story to tell, please scroll down or click here. You'll see that some people have already shared their experience.
I'm ending this article with a famous song of Israel Kamakawiwo'ole:
Can Sleep Apnea Cause Death?
There are people who think that sleep apnea is not so dangerous. What's your opinion? Do you think that, untreated, sleep apnea can be deadly? Do you know someone who died from sleep apnea?

Share us his story, your condolences or your advise. Maybe YOU will save many lives, when your story will appear on the Web. At the very least it will be a tribute to that person and his amazing life.

Your memories will become a new page on this site. You may add a picture or a video, too.
What Other Visitors Have Said
Click below to see contributions from other visitors to this page...

Home

›
Side Effects
› Sleep Apnea Death