CPAP Problems and Solutions
Learn how to fix all your CPAP problems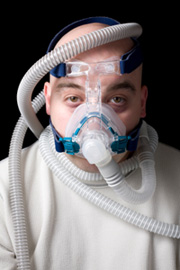 Many people with CPAP problems quit their treatment for sleep apnea and try other methods, usually cheaper, to cure their sleep disorder.
However, the alternative treatments for sleep apnea should only be your last options. They don't work effectively for some people, although they may think they are on the right track.
If you already have a CPAP machine, and a sleep doctor recommended you to use it at the right air pressure, you now only need to find a way to adapt to this machine.
It's not easy to sleep with a mask on your face, but if you succeed, only once, to sleep without problems with your CPAP, then you'll be blessed with a day without tiredness or sleepiness.
Some people are lucky. They adjust to CPAP right from the first night, and they wake up refreshed and ready to start a new energetic life.
For the rest of us, we need to learn to adapt, to overcome the CPAP problems.
And if these solutions don't work, and if your doctor is wasting your money and your time, then you can look for those alternative solutions for sleep apnea.
The most common CPAP problems
CPAP Condensation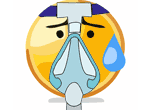 Many CPAP users complain about having water building up in the hose or mask during their sleep. 
This is also called CPAP condensation or rainout, which is quite common in CPAP therapy. 
Fortunately, you can fix the CPAP rainout very easily. There are different methods, which fix different causes for building up humidity in hose and mask:
change your humidifier settings,
lower the CPAP machine bellow the level of your head,
use a heated hose,
use a cover over your hose to keep it warm,
increase the temperature of your room.
Irritation on the bridge of the nose

Sore nose is another common CPAP problem caused by the CPAP mask. Luckily, there are plenty of solutions to prevent the sore nose in the future:
change your CPAP mask with one that doesn't sit on top of your nose. This means choosing a full face mask, hybrid masks (nose pillows with a mouth piece) or nasal pillows.
change or adjust your headgear - you may have your forehead bridge adjustment too tight. It should be loose enough, so try to adjust it.
use a nose pad on your nose, until the irritation will heal. The Boomerang gel pads work really well by helping with your comfort, and also by improving your mask leaks. Other nose pads for CPAP therapy are: ResMed Gecko™ Nasal Pad, RemZzzs, Pad a Cheek, CPAP Seal Gel Liner.
try using a band aid or something to put on the spot that's getting irritated. 
use a soft material on top of the nose where the mask seats, like cotton balls or silicon ear plugs. 
Using the Mack's Silicone Ear Plug:  Roll half of one in the palms of your hands to form a rope or tape and lay that on your mask cushion where it fits over the bridge of your nose. It not only provides some padding it makes a great seal and prevents air leaks into the eyes. 
How can you use the mask if you have nose irritation? Well, you can use a sleep apnea pillow instead of a CPAP mask for a period of time. In this way, you can prevent irritation in the same places every night, and it gives you some variety. 
CPAP Mask Leaks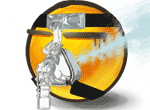 This CPAP problem is the main reason why so many patients give up therapy. I must say the problem is not easy to get fixed, because the causes can be multiple.
You have to try different solutions until you find the one that works for you. It's a challenge, but fixing the mask leaks is a big milestone in treating your sleep apnea.
So, you're not allowed to give up. Not until you've tried everything.
I have a big article only about how to fix the CPAP mask leaks. So check this article for your knowledge and inspiration, and hopefully tonight you'll get a good sleep, without leaks.
Is Your CPAP Mask Uncomfortable?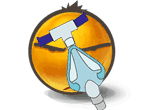 Frustration can challenge you to keep the mask on your face instead of throwing on the floor.
There are solutions for this problem, but you need a little discipline to get the information that can help you. For example, you'll need to:
identify each CPAP problem that affects your sleep, and writing everything in a dedicated journal.
make a list of everything that you hate about your CPAP mask.
check your CPAP data and write what you discovered in your log.
With all this information, it will be easy to identify where you have to focus to make your CPAP mask comfortable. Also, your doctor will give you some useful tips related to the information from your journal. 
Things You Need to Know Before Starting CPAP 
Choosing the CPAP Mask is Critical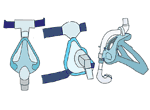 The most common problems with CPAP appear when you choose a mask size or type that does not match your face, or because the headgear is too tight.
The mask is very most important in CPAP therapy. You must try different masks until you find one that makes you feel most happy and comfortable.
Getting the mask to fit properly is maybe the biggest challenge for a CPAP buyer. You must try the mask with your CPAP running to find if it has a leak, not only to believe what the vendor is saying.
If your mask fits properly, you don't need to tighten the straps every night to irritate the bridge of the nose and look like an raccoon.
If you still have a leak, you might try putting a soft material between your skin and your mask, or you can use a special tape that can be taped on the mask. Ask your sleep technician or your vendor what type of tape you can use for your mask.
Keep your CPAP Equipment Clean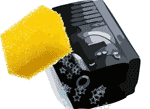 If you have a silicone mask, don't forget to change it every time you will feel the mask fits poorly or leaking. With an old mask, your skin's health may be in danger. Skin abrasions from an old mask are difficult to heal.
So, remember to keep your mask and your skin very clean when you sleep, to prevent skin irritation and to extend the life of your mask.
You can clean your mask with an oil-free soap, as soon as you take it off in the morning. Then let your mask air-dry, and not by running with CPAP with the mask on. This can shorten the life of your mask.
Questions and Tips About CPAP/Masks
Do you have problems with your CPAP or mask? This is the place where you can ask a question about any aspect of using the CPAP machine and mask issues, and I will give you an answer or help you solve the problem. It's free and it's easy to do.

Just fill in the form below, then click on "Submit Your Question".
Bottom line... Don't let yourself down because of CPAP problems. They can be overcome and prevented with education and getting help from your doctor. Your partner must encourage you and be by your side when you feel you want to quit.
Keep on going, and don't give up! I can't stress this point enough...
If you have sleep apnea, CPAP is your ticket to a better life. 
Some more great pages you might like:

Home

›
CPAP Machine
› Fix the CPAP Problems