How Long Does It Takes To Feel Better With CPAP?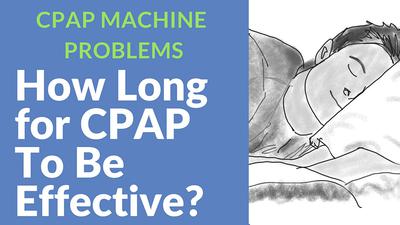 How Long To Feel Results From CPAP?
The following question is often asked by the CPAP users who want to know how long does it take to see results from a CPAP machine:

How long before CPAP makes a difference?


Answer
Unfortunately, I think there is no "right" answer to this question. Every person is different. A lot of people find relief as soon as the first or second night. Others, it could take up to six months or more.
I would suspect you should be able to feel some difference sooner than later. If you get to the one month mark and still feel horrible, you may want to check in with your doctor. Perhaps even sooner. It may not be 100%, but you should notice something.
If you have other experiences and opinions regarding this problem, please share it with us.
Remy Thierry
Founder of Sleep Apnea Guide