CPAP Gas Problem - Aerophagia?
by Mel
(Ft Lauderdale)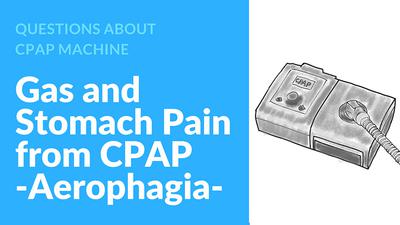 Aerophagia - Gas and Stomach Bloating from CPAP Therapy
I get a tremendous amount of gas every morning from my CPAP machine, so much so that I do not want to continue using it.

Neither the company I got the machine from nor my doctor has heard of this complaint before.

Do you have any solutions to my problem?


Answer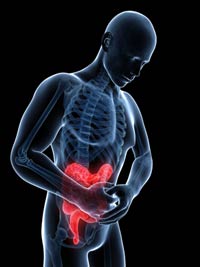 You are likely experiencing
aerophagia
- the swallowing of air - while using the CPAP during sleep.
People with sleep apnea commonly name this problem
CPAP gas
.
You may be relieved to know that CPAP gas is common for people new to CPAP. Over 52% of patients with obstructive sleep apnea (OSA) and CPAP experience symptoms of aerophagia (1).
The discomfort associated with the aerophagia, including stomach pain, belching, bloating, flatulence, low appetite, can result in avoiding CPAP therapy.
In this page you'll learn:


Why do you have gas in your stomach while using the CPAP machine,


How to prevent and treat the CPAP gas.


What is Aerophagia?
Aerophagia in OSA patients is a complication that appears during CPAP therapy, in which some air is entering the esophagus and stomach rather than the lungs(2).
Symptoms and Side Effects of Aerophagia
When the pressurized air from CPAP enters the stomach, common complaints can appear:
gastric distension or bloating (1).


flatulence (passing wind or farting),


belching (burping),


stomach pain (severe pain in rare cases),


vomiting (rare cases)


gastric insufflation (very rare - the risk exists in patients with COPD and Pulmonary Edema) (3).


Causes of Aerophagia
Why Does Your CPAP Gives You Gas?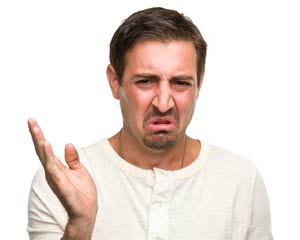 Nothing is more distressing than waking up with a bloated stomach and starting to fart and burp all day.
You know that aerophagia started when you began the CPAP therapy. You also know that many other CPAP users don't have this problem. So why do you get gas with CPAP while others don't?
The primary belief is that if you have
weak esophagus muscles
, then the esophagus won't close properly and the CPAP air will enter your stomach.
The anatomy of the esophagus, especially the lower end, is fairly complex. Science discovered that two esophageal sphincters might contribute to CPAP gas in the stomach: